Why do we cry? How come love hurts? And what's a happiness researcher doing talking about sadness, anyway? Helen Russell is a journalist and happiness researcher and How to be Sad is a new podcast based on her book of the same name - exploring why we get sad, what to do when we're sad, and how we can all get happier by learning to be sad, better. Because let's be honest – we are in unprecedented times. None of us are where we thought we'd be this time last year and we're all struggling. We're having to get better at having difficult conversations and finding ways of handling our sadness. Join Helen as she talks to some high profile people from all walks of life who have done just that. Each week, special guests share their own experiences of everything from heartache to burnout, anxiety to addiction, the differences between sadness and depression - and how they cope. Find out more @MsHelenRussell #HowToBeSad and order How To Be Sad at https://harpercollins.co.uk/products/how-to-be-sad-the-key-to-a-happier-life-helen-russell?variant=39445841018958
Episodes
Wednesday May 12, 2021
Wednesday May 12, 2021
Dr Xand van Tulleken is a much-loved medic, broadcaster and someone with first hand experience of the impact of covid 19. In spring 2020 Xand contracted Covid while preparing to film a documentary about the virus with his twin, Dr Chris van Tulleken. Xand isolated at home for two weeks but continued to experience strange symptoms, including heart palpitations. When these worsened he rushed to University College Hospital, where his twin was working on a Covid ward, and had to have his heart 'shocked' back into a normal rhythm with an electric current. Xand talks about his experience of going so publicly from presenter to patient.
He's also someone who has witnessed more than his fair share of sadness on a global scale, having worked during the genocide in Darfur and in various humanitarian crises all over the world.
So here, we talk about all he's learned to date and how he copes now. Xand and Helen discus:
Sadness and the medical profession

Watching your heart stop on national TV

The isolation and loneliness of covid

Working in disaster zones

Getting teary and talking about feelings when it's not your MO

How understanding our body helps (and how, some days, it doesn't)

The vagus nerve and why 'what happens in vagus doesn't stay in vagus'

How to sneeze paint out of your nose (you're welcome)

Missing someone so hard it hurts

Why we all need 'an emotional support dog'

Love, loss and why heartache isn't the worst thing in the world
Follow Xand @xandvt on Twitter or @avantulleken on Instagram
Follow Helen on social media @MsHelenRussell
How To Be Sad, the book, is out now.
Thanks to Joel Grove for production and to Matt Clacher at HarperCollins for making this podcast happen.
Comments
(2)
To leave or reply to comments, please download free Podbean or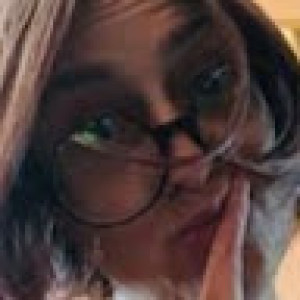 A thought provoking and entertaining podcast, thank you to all involved. I was especially struck by the point about describing all emotions as emotions, rather than designating some as negative emotions.