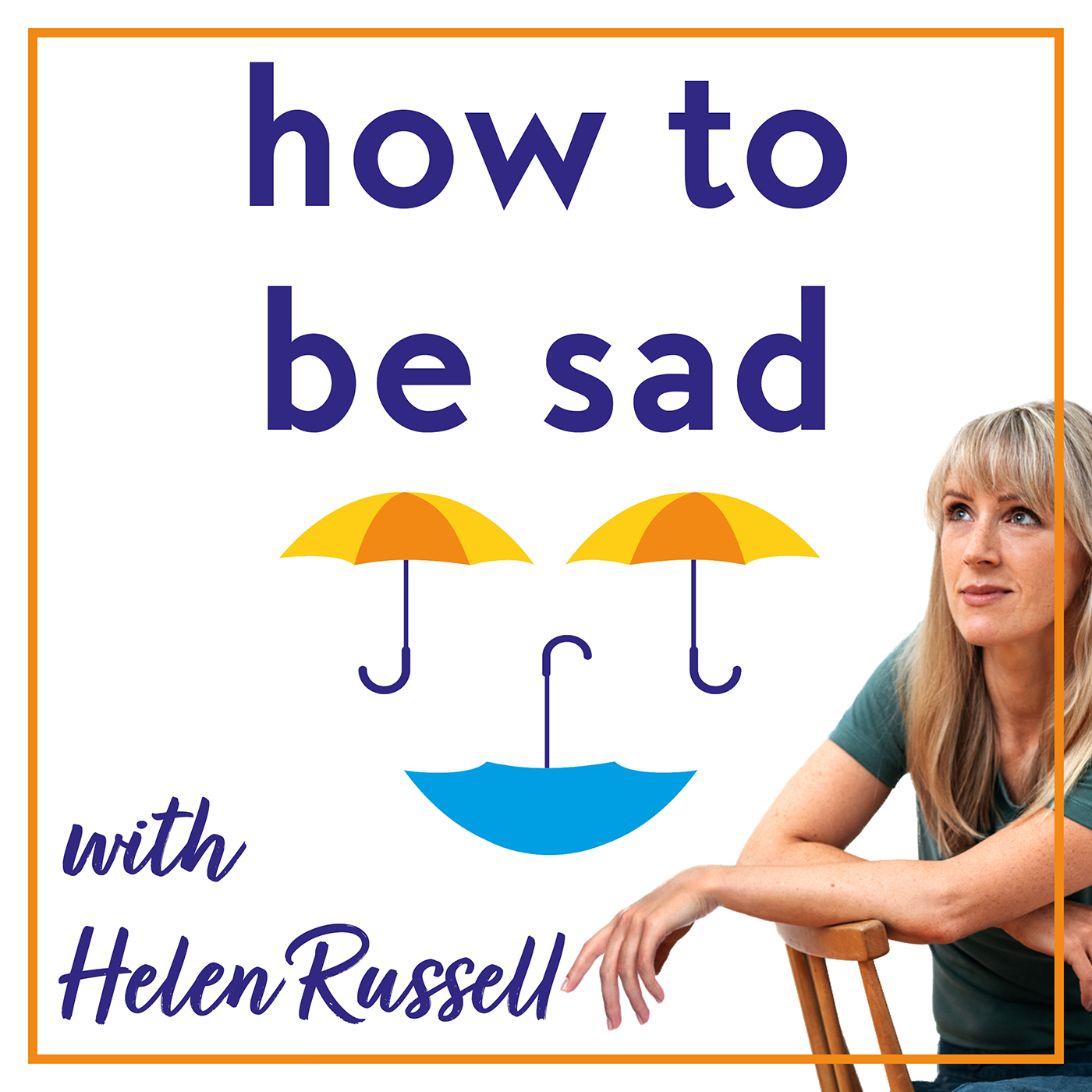 To celebrate the publication of How to be Sad in America and as a special thank you to listeners of the podcast we are delighted to share this exclusive extract from the audiobook. We will be back with a new episode of How to be Sad with Helen Russell next week.
An expert on the pursuit of happiness combines her powerful personal story with surprising research and expert advice to reveal the secret of finding joy: allowing sadness to enrich your life and relationships.
Helen Russell has researched sadness from the inside out for her entire life. Her earliest memory is of the day her sister died. Her parents divorced soon after, and her mother didn't receive the help she needed to grieve. Coping with her own emotional turmoil—including struggles with body image and infertility—she's endured professional and personal setbacks as well as relationships that have imploded in truly spectacular ways. Even the things that brought her the greatest joy—like eventually becoming a parent—are fraught with challenges.
While devoting a career to writing books on happiness, Helen discovered just how many people are terrified of sadness. But the key to happiness is unhappiness—by allowing ourselves to experience pain, we learn to truly appreciate and embrace joy. How to Be Sad is a memoir about living with sadness, as well as an upbeat manifesto for change that encourages us to accept and express our emotions, both good and bad. Interweaving Helen's personal testimony with the latest research on sadness—from psychologists, geneticists, neuroscientists and historians—as well as the experiences of writers, comics, athletes and change-makers from around the world, this vital and inspiring guide explores why we get sad, what makes us feel this way, and how it can be a force for good. 
Timely and essential, How to Be Sad is about how we can better look after ourselves and each other, simply by getting smarter about sadness. 
Follow Helen on Twitter, Instagram or Facebook @MsHelenRussell
Read more about Helen's new book, How To Be Sad at Waterstones, Amazon or Apple.
Thanks to Joel Grove for production and to Matt Clacher at HarperCollins for making this podcast happen.